Metal signs are a very popular option forlobby signs. But did you know that metal lobby signs don't have to be metal. There are other options available for metal letters for signs. We can use metal laminates on acrylic, pvc or foam for metal sign letters. In this blog post we will discuss the difference between metal signs and metal laminate signs.
Metal letters for signs
These can be brushed or polished finish. You can go for flat cut aluminum lettersfor fabricated metal letters. Flat cut as the name suggests are letters cut from aluminum sheet and are flat on the front and back. Fabricated metal letters are also made from aluminum, but they are hollow in the back. This helps reduce the weight of the signs and allows for more letter thickness. Flat cut letters are limited in thickness. Stainless steel letters are a great choice for metal signs, but they cost more than aluminum letters. If you have the budget and like the stainless steel look, then stainless steel is a good option.Here are some photos for aluminum letters.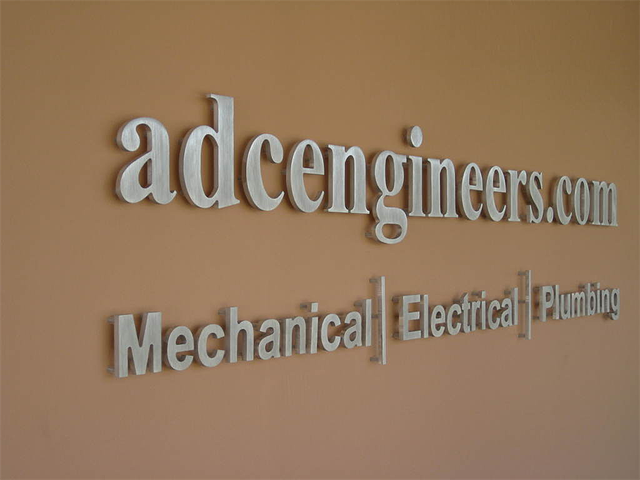 Metal Laminate for sign letters
These signs are lighter in weight and cost less than metal letters. You have the option of both brushed and polished finish in aluminum, gold and copper. Due to the light weight of the letters, the signs can be installed with double sided tape and do not have to be drilled into the wall. The minimum thickness we recommend for these letters is 1/2" thickness. The side of the letters can be painted the metallic color to match the finish on the face or a contrast color to add more depth to the sign. Here are some photos of aluminum lobby signs with the laminate.
For Evergreen Dental Arts, we used a combination of polished gold laminate with painted PVC letters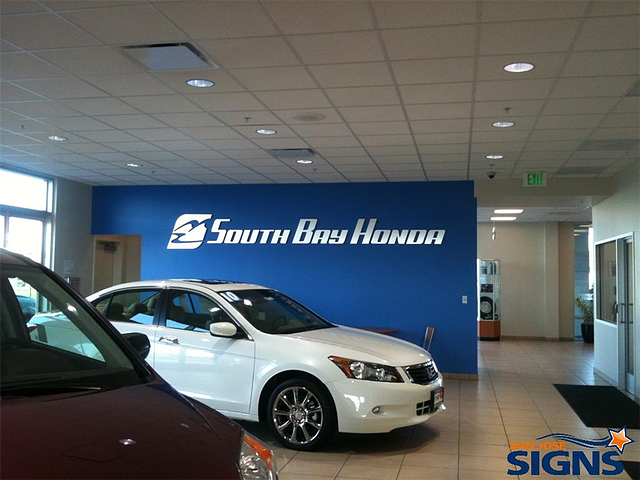 For Lexus of Concord, there is laser cut green glass acrylic behind the PVC letters with brushed aluminum laminate.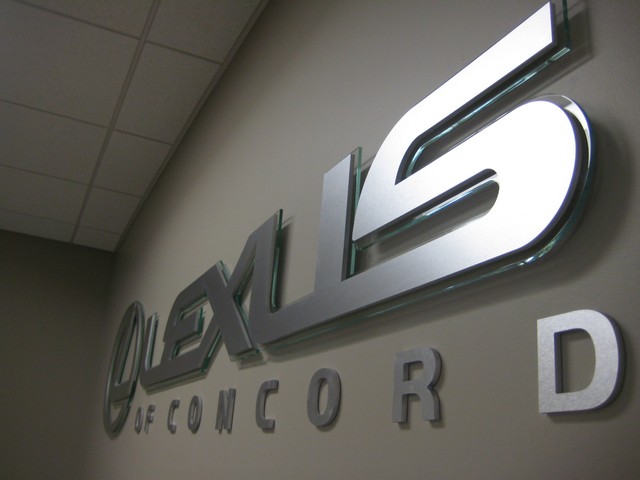 So you can see there are lots of different ways of metal lobby signs. The decision can be based on the look you prefer and your budget. If you are interested in metal sign letters, contact San Jose Signs and we can help you choose the best option for your office lobby sign.